"License, registration, I ain't got none.
But I got a clear conscience 'bout the things that I done"
À custa
deste texto
, hoje voltei a ouvir o álbum "Nebraska". É o texto que eu sempre quis escrever sobre o álbum alienado de Bruce Springsteen e nunca fui capaz. De leitura obrigatória.
"Hey, somebody out there, listen to my last prayer: deliver me from nowhere."
"Alguém aí que ouça a minha última prece: livrem-me do nada."
Desde o primeiro sopro na harmónica de Bruce Springsteen no tema-título "Nebraska", passando pelos gritos de "State Trooper", até ao último suspiro na mesma harmónica em "Reason To Believe", que Bruce nos leva numa viagem por um túnel escuro, onde não encontramos quaisquer laivos de luminosidade; apenas morcegos, ratazanas e gotas de água gelada que condensou no tecto e que nos caem na nuca, ao passar.
Nada.
É este o lugar para onde Bruce Springsteen nos leva em "Nebraska". O lugar do vazio, onde não há redenção, nem esperança; não há vida, nem morte; não há inocentes, nem culpados. Nada disso importa aqui, de qualquer forma. Aqui, só importam as histórias.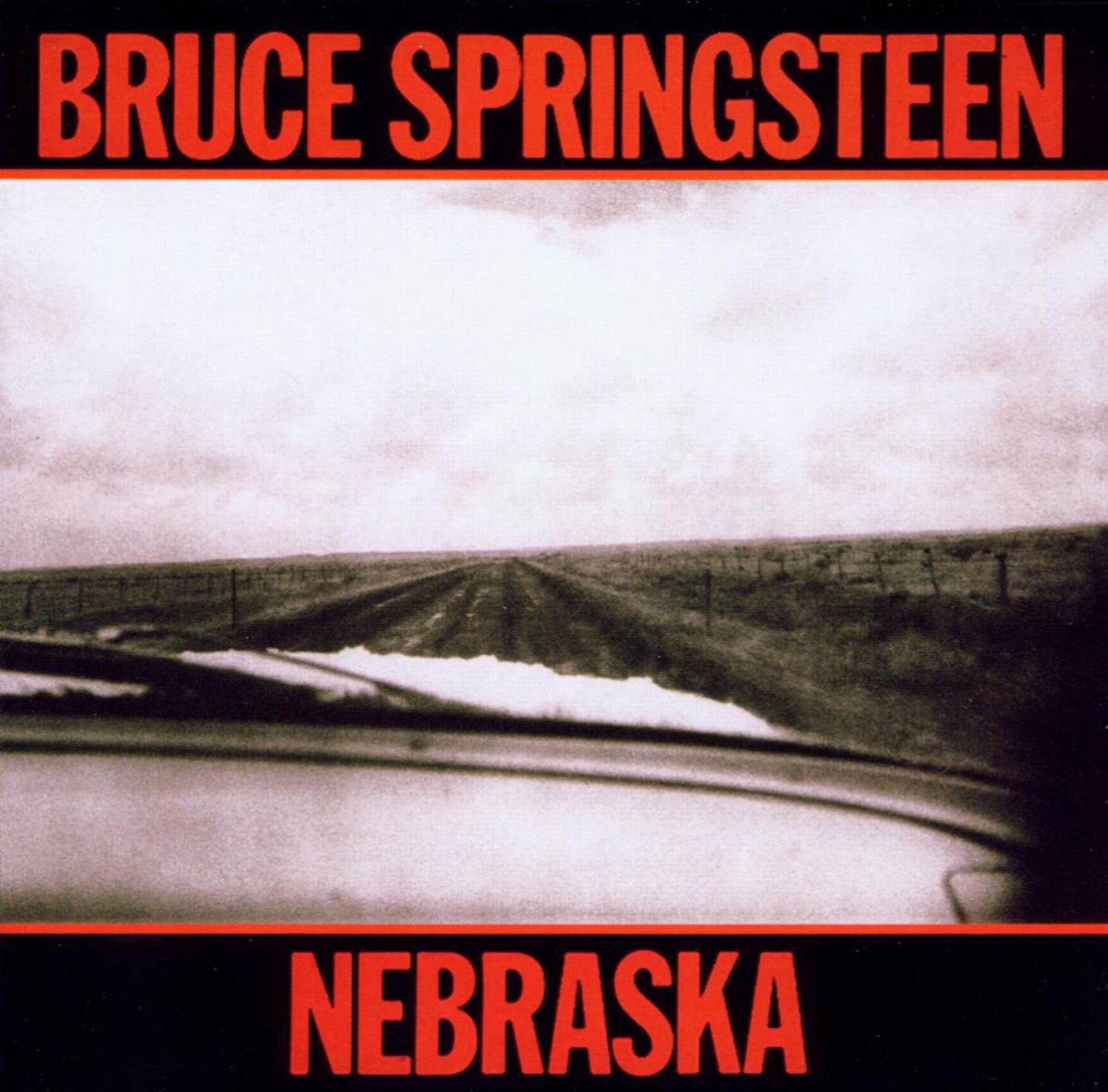 "Nebraska" é um álbum insípido, de muito difícil digestão. À falta de grandes adornos sonoros, a audição da música obriga-nos a tomar atenção às escassas melodias e às duras histórias que Bruce vai contando.
Tal como no túnel escuro, das ratazanas e morcegos, as histórias em "Nebraska" são de seres escondidos da luz do dia, exilados do mundo de fora, proscritos pela sociedade. São histórias de criminosos e fugitivos, pessoas a quem a vida virou as costas e que já não têm esperança na sua redenção. Para eles, já nada disso importa:
"I guess there's just a meanness in this world."
, suspira
a personagem de Bruce
em
"Nebraska"
(assunto para outro tópico).
Gravado numa cassete durante uma tarde fria de Janeiro, o álbum mostra-nos Bruce sozinho no seu quarto em New Jersey, com a sua guitarra, a sua harmónica e a sua depressão.
1982 foi um ano problemático para Bruce, altura em que foi obliterado por pensamentos suicidas.
Bruce conduzia o seu carro furiosamente de New Jersey até à Califórnia e da Califórnia, de volta a New Jersey, somando quilómetros de estrada na fuga dos seus próprios fantasmas.
(
Faço exactamente o mesmo.
É nestas pequenas coisas que eu
,
como homem,
me sinto próximo de Bruce.)
"Mr. State Trooper, please don't stop me."
Em "State Trooper", ouvimos Bruce num raro grito histérico e despido, que soma ao desespero da história de um homem que, tal como ele, tal como eu, também conduzia para afastar os seus fantasmas. Sem carta de condução e sem documentos do carro, rogando apenas que a Brigada de Trânsito não o mande parar. Tudo o que ele quer é a solidão do volante, uma companhia que não ponha em causa a sua existência e a sua consciência tranquila.
Em busca da sua própria consciência tranquila, Bruce foi obrigado a fazer terapia para combater a depressão. O seu passado continuava a atormentá-lo: Bruce passava repetidamente em frente à casa dos seus pais, em New Jersey,
3 a 4 vezes por semana
.
Acerca deste comportamento obsessivo, o seu terapeuta ter-lhe-á dito:
"What you're doing is that something bad happened, and you're going back, thinking that you can make it right again.
Something went wrong, and you keep going back to see if you can fix it or somehow make it right."
Ao que Bruce exclamou, em concordância:
"Yes! That is what I'm doing!"
E ao que o terapeuta terá respondido:
"Well, you can't."